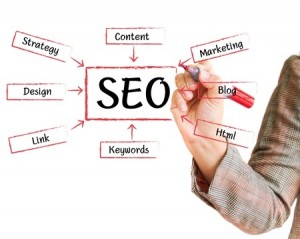 Search Engine Optimization (SEO) is, in a nutshell, how you write content, posts, updates, etc. to make it easy for search engines to find you. This is important because if a search engine can find you, every time someone searches for content that is relevant to your site or business, your link will come up and more customers will come your way. Here are 10 basic things you should be doing for SEO.
Keep track with tools like Alexa and Google Toolbar that all you to monitor your stats.
2. Use keywords. Your keywords should be in your content, titles, posts you make on Facebook or other social media, in hashtags and in your website design. Use keywords in every post, but don't go overboard.
3. Link back to yourself. When you are writing new content for your site, link back to your older content.
4. Create a sitemap. A sitemap is a page of links to all the major content on your site. This makes it easier for people to find your content.
5. Make sure your URLs explain your content well.
6. Use simple coding. Flash is cool, but not so good for SEO.
7. Add captions to your images.
8. Add amazing content. Your content should be updated, fresh and interesting.
9. Social media. Be sure to spread relevant links to your company blog on sites like Twitter, Facebook, etc. This is very important to SEO.
10. Link to other sites.
The Everything Guide To ECommerce Marketing And Increasing Sales | EpicEcommerce